Exporting The Log Book
Export the Log Book
The following are instructions on how to pull the logbook off of the KRC4 Robot Controller. You'll need a USB memory drive to accomplish this.


Step 1 - Plug in the USB Drive
Open the cover on the front of the KRC4 controller to expose the USB ports. Put a USB drive into either of the ports.

Step 2 - Display the Log Book
Open up the log book on the pendant. To get to the log book, press Menu>Diagnosis>Logbook>Display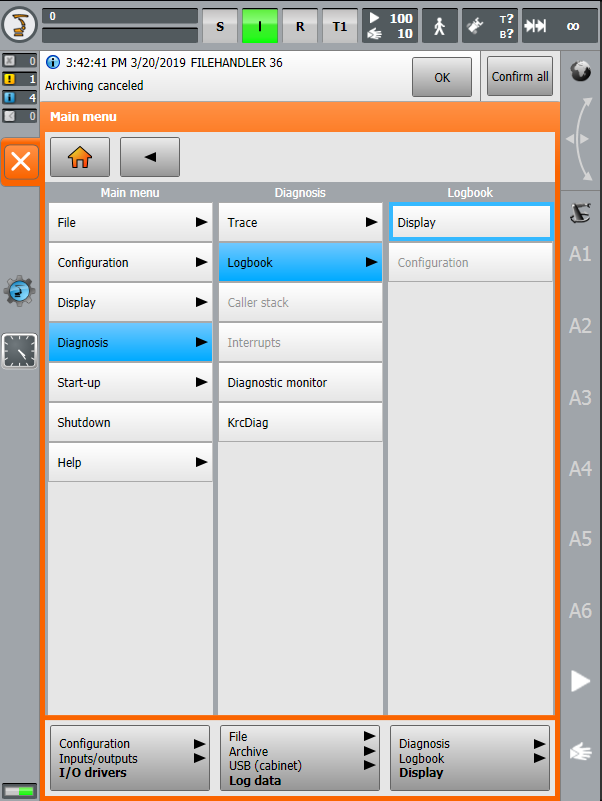 Step 3 - Export the Log Book
Exporting the logbook will save a copy of the log book locally on the controller. Press the "Export" button at the bottom of the screen.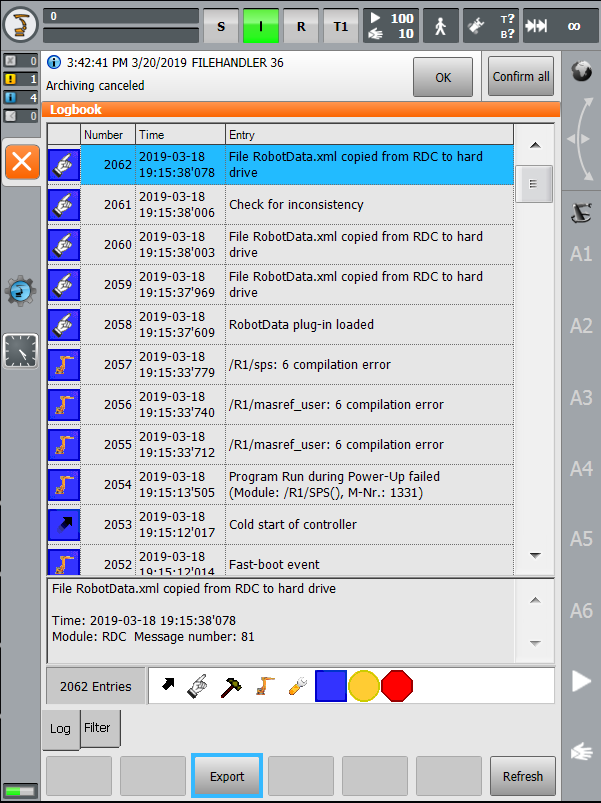 Step 4 - Save the Logs to the USB Drive
To save the logs to the USB drive, we need to use the archive function of the robot. To do this, press Menu>File>Archive>USB (cabinet)>Log data. This will move a zip file with the name of the robot (usually the serial number of the robot) to the USB drive.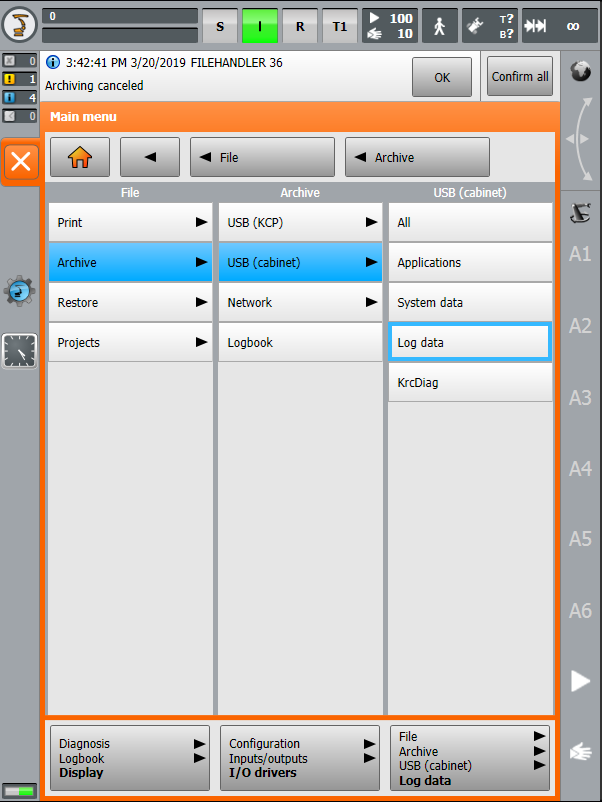 Step 5 - Send the Zip
You'll need to send the zipped file to us at FOCUS so that we can take a look at it. These files often get too large for e-mail. If that is the case, you can use the file upload function of the support site. Open up your support ticket (or create a new one here) and upload the file. Once we receive the file, we'll review it the log.